Floor-Mounted / Custom Fume Hoods
Genie Scientific is the leader in the design and manufacturing of custom fume hoods. Many companies shy away from custom work but, at Genie Scientific, we thrive on it. We love building custom fume hoods because we care about our clients and their specific needs. Why settle for a standard model when Genie can design, build, and install custom fume hoods built specifically to meet your needs? The answer is: You should not. Give us a call and start designing your custom fume hood today.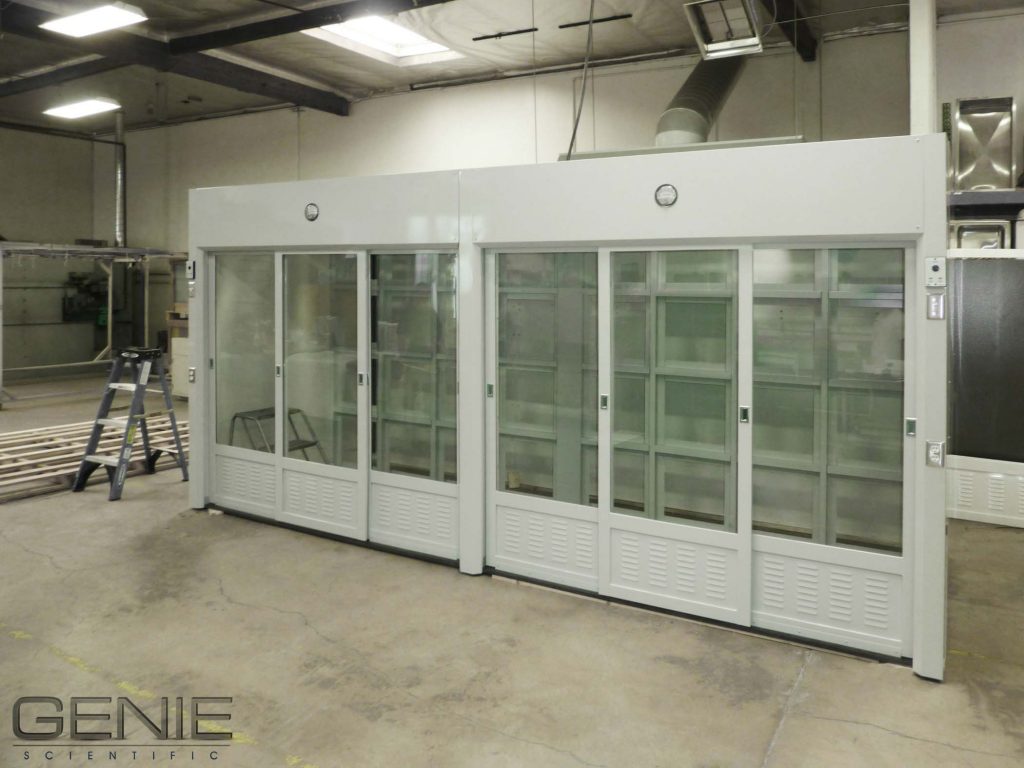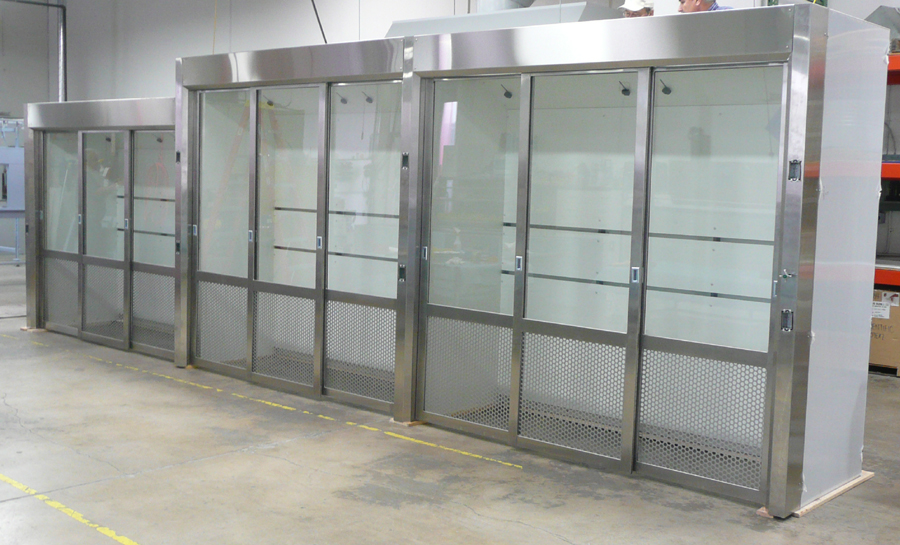 Walk-In Fume Hoods
Genie specializes in the construction of mega floor-mounted walk-in fume hoods, the bigger the better to contain your science. Our custom walk-in hoods make it easy to roll in hefty equipment like drums and distillation units. More importantly, the size of your equipment and apparatuses is no longer a limiting factor in getting your work done safely. No matter what size unit you need, Genie Scientific can build walk-in fume hoods to meet your specifications. Contact us to order your fume hood. We'll help guide you through the process.
View Our Fume Hood Selection Guide
Some Past Custom Fume Hoods Projects Include:
Enormous Walk-In Fume Hoods

Extra Deep

Extra Tall

Extra Wide

Custom Distillation Fume Hoods

Custom Ventilation Enclosures and California Hoods

Custom Pass Thru Fume Hoods
Other Options Include
Fume Hood Liners:
Phenolic Resin Fume Hood Liner

Stainless Steel Fume Hood Liner

Polypropylene Hood Fume Liner
Sash Configuration:
Horizontal

Vertical

Combination
Containment Trays and Steel Grids
Stainless Steel

Polypropylene

Steel Lattice